Telephone Befriending Volunteers Needed - Befriending Partnership
Kirklees Council are advertising this role on behalf of Befriending Partnership (Kirklees).
TELEPHONE BEFRIENDING VOLUNTEERS NEEDED.
Telephone Befriending for Covid-19 Response.
Led by Yorkshire Children's Centre (Community Connections) and Age UK Calderdale & Kirklees, in partnership with the Royal Voluntary Service.
Can you help...?
At the moment, there is a significant need for telephone befriending at a time when society is being required to socially isolate.
It is essential that those people that are most vulnerable in our community, for whatever reason, can be given the opportunity to talk to a trusted volunteer provided by a trusted organisation.
We are still receiving daily referrals for people who are at home and very isolated, just a 30-minute call can really make a huge difference to someone.
Full training (via Zoom) and support will be provided to people in this role.
If you need help with Zoom we can also provide you with this.
Life after Lockdown
After the Covid-19 immediate response time has passed, and when we are once again able to visit people in their homes, there will be an be opportunity to become a face to face befriender.
When this time comes you will be asked if you would like to continue volunteering. If you do, we will ask you to provide us with some additional information about yourself, and you will be asked to complete a Disclosure and Barring Service check.
If you are interested in this voluntary role across our local communities – please click on this link and complete the form.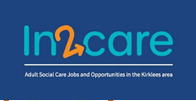 30 November 2020, 11:55 PM